How It Works
splink is a free and simple way to Take Card Payment...
and Send Payment Requests for money owed or payment upfront.
Main Features
All Features
Mobile or Desktop
Use splink on any device to take card payment in your office, or on the move.
Tap or Scan
Use the mobile app to tap or scan a card payment from your customers.
Recurring or Payment Plans
Setup recurring payments with your customers, or create custom payment plans.
Money Owed or Payment Upfront
Send a payment request to your customers for money owed, or for payment & deposits upfront.
SMS & Email
Your customers will automatically receive an SMS & email with a simple payment link.
Automatic Reminders
If your customers forget to pay the simple payment link, we'll send them automatic gentle reminders.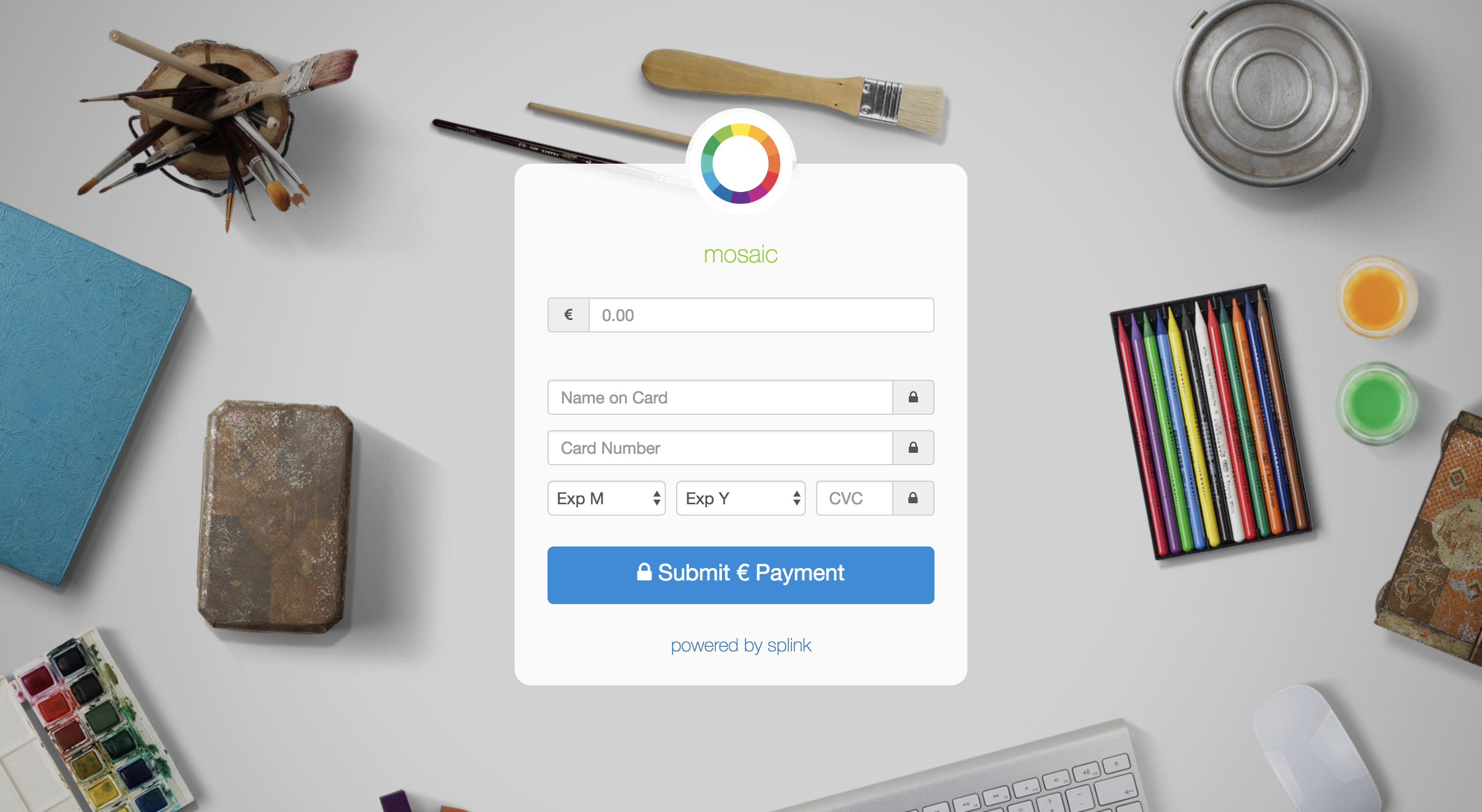 Make It Yours!
You have full control over your splink
Add your logo, choose your background and add custom fields to capture additional information from your customers.
It's That Simple (30 sec)
All Features (Bells & Whistles)
We've lots more up our sleeve. Here are some additional features to help your business.
Take Card Payment
A free and simple way to take card payments in your office or on the move
Send Payment Requests
Send a simple payment request for money owed or to collect payment upfront
App
Use the app to tap or scan your customers card for ease of payment
Customise
Add your own brand identity & add additional fields to capture information from your customers
Payment Plans
Create recurring or custom payment plans for your customers to spread out their payment
Payment Notifications
Receive a text (SMS) and / or an email when you receive a payment
Payment Options
Accept card payments and IBAN / SEPA payments
Reverse Fees
Your customers can pay the processing fees (optional, forced or disabled)
Reminders
If a customer forgets to pay, we'll do the chasing for you and send out automatic gentle reminders
Dashboard
Stay organised and manage your payments and requests in one place
Custom Data Capture
Add custom fields to your splink to capture additional information from your customers
Bulk Requests
Save time, and import a list of debtors, to send out bulk payment requests.
Sub splinks
Create and track different sub splinks for different payment channels (e.g - sales or campaigns)
Super Secure
Certified to PCI Service Provider Level 1, the most stringent level of certification
Shop
A simple shop to sell your products and services with ease
A Better Way To Take Card Payment
Loved by over 10,000 businesses across the EU, US & UK
Get Started
90 sec